This page talks about what stuff I like. So, here we go!
My favorite artists:

I like the usual suspects; Leonardo Da Vinci, Pablo Picasso, Salvadore Dali. You know, the guys who influence everyone. I am more of an individualist, so I tend to focus on my own stuff--When it comes to art, I like anything but pop art and some modern art. I just could never get into it. I'm a Renaissance-kinda girl.
My favorite bands: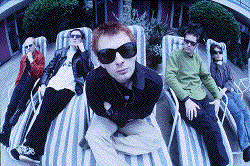 I must confess, I am a HUGE British rock fan. I love Radiohead more than anything, but I also love Supergrass, Blur, The Stones, The Beatles and The Verve. When I wanna feel mellow, I listen to Dave Matthews Band--no one can touch Dave. And, when I am depressed, I find myself listening to The Cure. When I'm angry, I listen to Pantera, of all bands. My ex-boyfriend Damon got me into them (sort of, they can get way too heavy).
My favorite movies:

I love a good film, no matter what the genre, but I really enjoyed seeing REALITY BITES. That's what my whole life is about, sometimes--real life can just suck. I also liked THE BRIDGES OF MADISON COUNTY with my favorite actress Meryl Streep, THE BROTHERS McMULLEN, THE IRON GIANT made me cry...Older movies like CASABLANCA and BREAKFAST AT TIFFANY'S also rock.
My favorite books: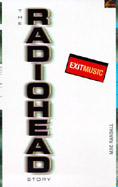 I enjoyed a book about Radiohead called "Exit Music" by Mac Randall. I also fell in love with the Harry Potter books--I used to read a lot when I was little, and I read books about outsiders making it in, or unwanted kids finding people who DO want them. From that age, I love JAMES AND THE GIANT PEACH by Roald Dahl. I also like any sort of coffee table-sized art book.